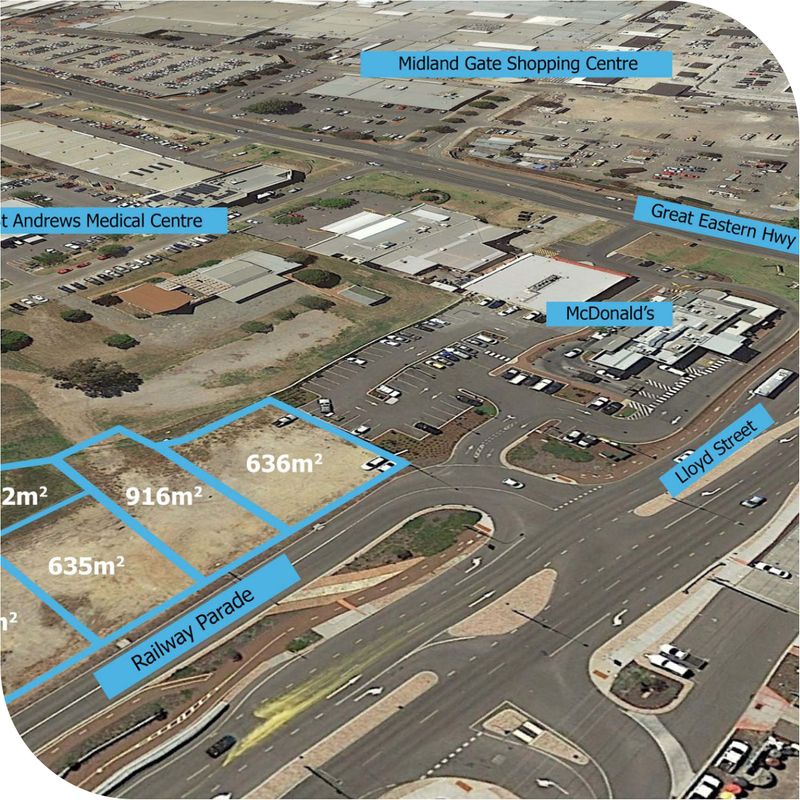 The 3,257 square metres of surplus land located in the Victoria Precinct of the Midland Redevelopment Authority area was a result of road resumptions to allow for the Lloyd Street underpass access to the St John of God Midland hospitals.
Comprising of 5 lots, the site offers exposure to Lloyd Street with its 80 metre (approx.) wide frontage on Railway Parade.
Cambell Giles of Realmark Commercial and his team were engaged by Main Roads to facilitate the sales and marketing strategy for this rare opportunity.
The team executed a high-profile marketing campaign, which resulted in significant enquiry to then sell the parcel of land via public tender, which settled in late March.
The Victoria Precinct is located along the rail and transit station and is to provide a welcoming entry to Midland.
With the recent announcement of the location the New Midland Station under Perth Metronet and the commencement of the redevelopment of Midland Oval, this now answers a lot of question under the Midland Activity Centre Structure Plan for developers.
Victoria Precinct Design plans are focused on creating an attractive and humanly scaled environment with new development complementing historical development, whilst bringing an individual and elegant architectural contribution to the area.
The city is looking to reinvigorate the traditional city centre with new complimentary retail, commercial and residential uses within close proximity of each other.
Cambell Giles and his team are highly experienced in selling and leasing commercial property in Perth's Eastern suburbs. For more information or if you're seeking advice of your own, please contact us.